"EDGE ACADEMY has set out to impart training and life skills with emphasis on enhancing 'HUMAN EDGE' through personality enrichment and excellence. We at Edge Academy offer variety of
Courses

and Workshops including training for Joining Armed Forces and giving you Military like experience. Join us for an experience that will exceed your expectations."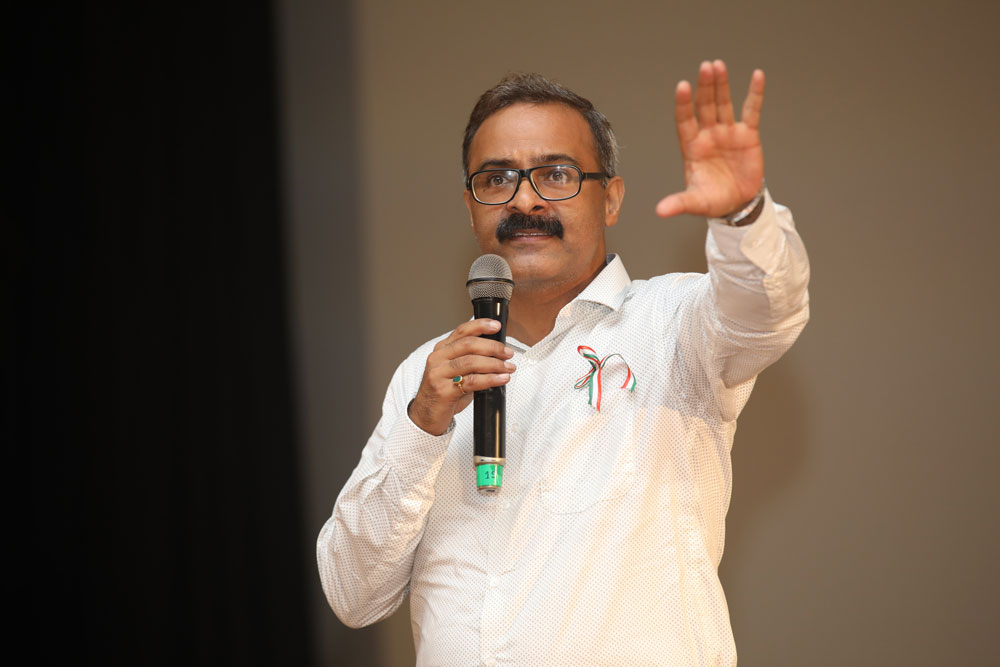 Col. Pieush Agrawal, a veteran ,an alumni of RIMC (Rashtriya Indian Military College) , NDA & IMA, Dehradun. He is a thorough professional with varied and vast experience in the Indian Army at top level in the field of HR.
He has been a trainer at NSG, Manesar (Black Cat Commandos) and handled Special Security in a High Risk environment. He has been part of Kargil war in 1999 and has led several missions in J&K. He has the ability to plan, build and lead effective and motivated teams.
He regularly conducts training sessions with adventure and outbound training for the youth. He specializes in Leadership training, Behavioural security, risk and disaster management and various individual and team development modules. He has designed unique outdoor experiential techniques which are used effectively to develop Leadership and Team building skills. He uses innovative Adult Learning methodology for a great learning experience. He regularly conducts career guidance and counselling seminars for the youth.
He has conducted more than 600 training programs on a variety of subjects including Leadership, Career Mapping, Competency Building, Effective Communication, Personality Development, Public Speaking and Presentation Skills, Disaster Management, Self Management, Team Building, conflict Management, Motivation, Positive Attitude, Interpersonal Skills, Business Communication Skills, Emotional Intelligence, Executive Development Programmes among others. He is passionate and selfless and has travelled to villages & Tier 2 Cities & has touched more than fifty thousand student and help shape up their Careers. Every year he organises Kargil Vijay Diwas on 26thJul to spread awareness about Role of Armed Forces in Nation Building. Till now more than a lakh students have benefitted from it. He is an avid academician and attended prestigious Defence Services Staff College, Wellington. He is M.Tech in armament, MBA, PG Diploma in Labour Laws IR & PM, PG in Gandhian Non Violence & Conflict Resolution (Gold Medalist) and PGDBA from MDI Gurgaon. He has also been nominated as a speaker on prestigious international platform of TEDx. He is also an adventurist and sports enthusiast. He is keen sports person and motivates youth for sports, adventure and fitness.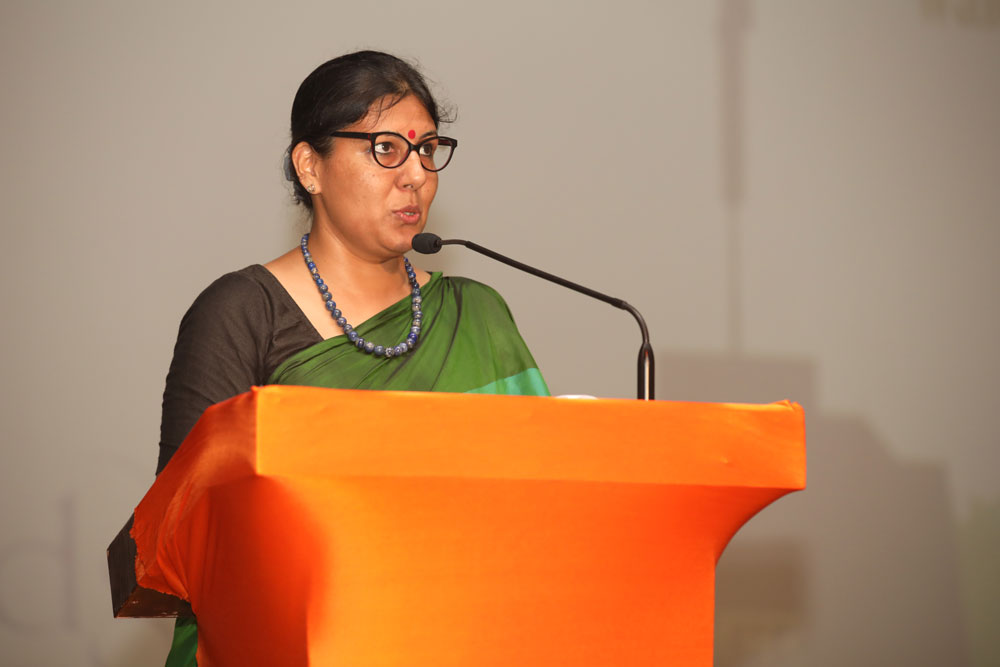 Dr Sapna Agrawal
is an astute
academician
, dynamic and socially active with qualitative experience of 18 years in
knowledgemanagement and Armed forces Background
with core competency in leadership skills and high values. Over
18 years
experience in
Children Education, Training and Development, Knowledge Management, Child Psychology, Science and its spiritual understanding.
She believes that Education reforms & innovative methodology can create wonders.
She has conducted training sessions & Conference Talks with Principals & Directors, Chairpersons of schools more than 2500 in numbers of Leaders in Education . She has conducted talk sessions with children and connected with more than 30,000 children till now for Career Counselling. Her Teachers Training sessions have crossed more than 750 workshops.
She has been talking on Topics & Subjects including Right Parenting, Child psychology and Behaviour, Effective Communication, Books and Creative writing, Understanding Personality and then Development, Public Speaking and Presentation Skills, Time Management, Leadership, Team Building, Problem solving and Decision Making, Positive Mental Attitude, Interpersonal Skills, Business Communication Skills, Emotional Intelligence, Effective parenting, Psychological Tests via Psychometric Testing and Analysis.
She is a powerful motivator, having won the Zone & National Awards of Most Outstanding Speaker in Junior Chamber International India. She uses innovative training techniques &Neuro Linguistic Programming (NLP) to unlock the ideas and invoking participants own ability to solve their problems and relate real life situations. She contributes articles in TOI supplements. She has been invited in countries like Oman (Muscut), UAE ( Dubai, Sharjah, Abu Dhabi), Srilanka & Nepal, Kuala Lumpur to deliver academic trainings. Recently interviewed & aired by NDTV on Importance of Grades in Education. Presented paper & speaker at IIT Delhi, Eduecxellence 6th International conference.
PUBLICATIONS & JOURNALS
Presented a Paper in 2011 on 'Employment of Indian Women and their Rights' at National Colloquium sponsored by NHRC, New Delhi.
Published a paper in ISTD Journal on Corporate Social Responsibilty in Training and Youth Skill Development.
Regular contributor in various magazines and professional journals and news paper like Times Of India.
Published in CENBOSEC official journal for CBSE
Published paper on Continuum of Teaching beyond Classroom to create Enablers at6th International Conference IIT Delhi by Scholastic.
Presented paper at NCERT,RIE Ajmer. "Experiencing Science Can Create Happiness in Classrooms".
Currently she is working as aAcademic Evangelist with NextEducation. She has a vast experience in the field of education as a Principal, CBSE(10+2) Schools and Dean of a Business School. She is M.Sc, B.Ed, MBA, PG Diploma Labour Laws, IR & PM, PG in Gandhian Non Violence & Conflict Resolution, Professional Doctorate in Management in 'Study of Behavioral Pattern in various stages of human life', Keeping the Psychology of an Individual in Focus. Her articles on parenting, child psychology are published regularly in newspaper and magazines. She has been the finalist of "The Power of Ideas" in 2009 conducted By The Economic Times.